NOSFERATU: The Friendly Vampire

FORMS: Fiction, Short (Fiction)

GENRES: Alternative, Comedy, Horror, B-movie, Cult, Fantasy, Independent, Magical Realism, Spoof, Satire, Silent Film, Supernatural

NICHES: Student, Youth/Teen

ROSE PARADE: A Tribute Video & Fan Documentary for Elliott Smith

THE VIDEO

A posthumous music video for Elliott Smith and his song, "Rose Parade." When one girl's journey brings her across a mysterious rose trail, she has to decide: Will she follow it down?

THE DOCUMENTARY

A series of interviews with Atlanta-area fans about the late musician Elliott Smith: his persona, his suicide, and how his music has affected their lives. Includes interviews with legendary college radio 88.5 WRAS, live footage of an ES tribute show in Nashville, TN and an interview with label owner Dave Dickerson (A Fond Farewell: Elliott Smith Tribute).

DISCLAIMER:

These DVDs contain sound clips and images used with permission from Elliott's family and are for non-profit exhibition only.  I'm burning & printing them myself, so please allow 2 weeks for shipping (3 weeks for international orders). Proceeds benefit the ES Memorial fund:  http://www.sweetadeline.net/esmf.html
RETURNS:

If your disc is damaged, broken, or if you just plain hate the thing for being so low-budget and redundant, e-mail me and I will gladly return your money.  This project was created by and about fans of Elliott Smith.  High res has never been our way. 
A NOTE ABOUT VHS:

VHS is clearly not the best way to view this project.  This VHS, however, was dubbed directly from Digibeta and so has decent resolution.  However, televisions hooked up through stereo systems tend to hate on the audio and make it peak out (more than usual).  Playa hatas!

DVD (2 discs) $15.00 (plus s&h)

Encoded for Regions:  1,2,3,4,5,6,8, and 9

*Special Features disc included

(for fun and narcissism)!

VHS $5.00 (plus s&h)

He may be "Lord of the Undead," but that doesn't mean poor Nosferatu has an easy time making friends.

FORMS: Experimental, Fiction, Narrative, Short

(Fiction), Music Video, Video Art

GENRES: Alternative, Underground, Western,

Avant-garde, Coming of Age , Magical Realism, Post

Modern, Surreal, Urban, Silent Film, Supernatural,

Art, Spiritual

NICHES: Women, Student, Youth/Teen


Email me for mailing instructions,
if you wish to pay by check.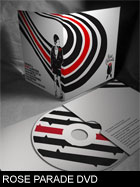 Use either of these banners to link us to your website.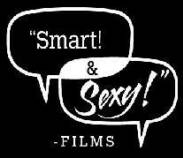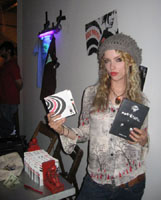 Click thumbs for larger pics.